El estudio 'Amphetamine sinsitization alters hippocampal neuronal morphology and memory and learning behaviors', dirigido por el profesor Gonzalo Flores de la Benemérita Universidad de Puebla en México y en el que ha participado el Laboratorio de Neurociencia Celular y Plasticidad de la Universidad Pablo de Olavide, bajo la dirección del catedrático de Fisiología Antonio Rodríguez-Moreno, ha puesto de manifiesto que la administración repetida de anfetamina durante varias semanas produce cambios que perduran en el tiempo, entre ellos déficits en aprendizaje y memoria de corta y larga duración en test que involucran al hipocampo.
"De hecho, la investigación muestra que en esta región del cerebro se observa una reducción en el número de neuronas semanas después de la administración de anfetamina, así como una disminución en el número de espinas dendríticas (zonas de contacto y transmisión de información) y en los niveles de Zinc", explica el catedrático de la UPO.
El estudio, publicado en la revista Molecular Psychiatry, muestra, mediante estudios histológicos, farmacológicos, bioquímicos y de comportamiento, que la anfetamina tiene efectos negativos sobre el cerebro como muerte neuronal, estrés oxidativo, gliosis y déficits de comunicación sináptica que afectan a los procesos de memoria y aprendizaje.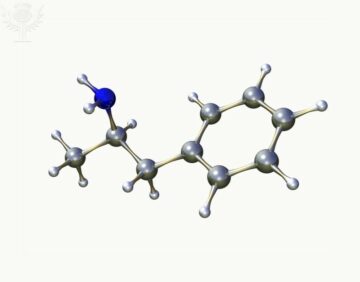 La anfetamina es una sustancia química con efectos psicoestimulantes que ha sido utilizada para el tratamiento de distintas enfermedades, con fines hedonistas y, en el pasado, durante guerras, como estimulante para evitar el cansancio y la sensación de hambre. En la actualidad, se usa con fines terapéuticos, aunque su empleo como droga recreativa ha aumentado considerablemente.
Artículo completo: Arroyo-García, LE, Tendilla-Bertrán, H, Vázquez-Roque, RA, Jurado-tapia EE, Díaz, A, Aguilar-Alonso, P, Brambila, Monjaraz, E, De la Cruz F, Rodríguez-Moreno, A, Flores, G. Amphetamine sensitization alters hippocampal neuronal morphology and memory and learning behaviors. Molecular Phychiatry. https://doi.org/10.1038/s41380-020-0809-2