La investigadora María Angel García Chaves integrante del grupo de investigación del ibs.GRANADA "Terapias Avanzadas, Diferenciación, Regeneración y Cáncer" junto con el responsable del grupo Juan Antonio Marchal Corrales y su equipo, han colaborado con el grupo que dirige Luis Fernando Barbisan, de la Universidad Estatal de Sao Paulo de Brasil, en el estudio de componentes bioactivos del café con diferentes propiedades antitumorales.
En una revisión bibliográfica recientemente publicada en la revista Food Research International, los investigadores apuntan que el consumo de café puede reducir el riesgo de padecer cáncer a nivel del tracto digestivo (oral, esofágico,gástrico y colorrectal) y, especialmente, cáncer de hígado. Bebidas derivadas de granos de café, como el ampliamente consumido expreso, entre otras, presentan una notable importancia histórica, cultural y económica a nivel mundial.

Estas bebidas tienen una composición química rica y variable, dependiendo de diferentes factores de cultivo y fabricación. Los alcaloides cafeína y trigonelina, así como el éster de polifenol, ácido clorogénico, son algunos de los compuestos orgánicos bioactivos más importantes de estas bebidas, que muestran altos niveles en el café y se ha demostrado que modulan dianas moleculares comunes implicadas directamente en características clave del cáncer.

La estudiante de doctorado Ariane Rocha de la Universidad brasileña, realiza actualmente una estancia en la Universidad de Granada para analizar si dichos componentes del café son efectivos frente a las subpoblaciones de Células Madre Cancerígenas (CMC), protagonistas de las líneas de investigación que lideran María Ángel García, Juan Antonio Marchal y su equipo de la Cátedra "Doctores Galera y Requena de Investigación en Células Madre Cancerígenas" de la Universidad de Granada.

Debido a la agresividad y resistencia a las terapias convencionales, tales como la radioterapia y quimioterapia, que presentan estas subpoblaciones, el estudio, caracterización y búsqueda de terapias preventivas y fármacos específicos frente a estas CMC son de gran interés para poder evitar las metástasis y recaídas de esta enfermedad.

El grupo del Dr. Juan Antonio Marchal tiene una amplia experiencia en el tema, como se deriva de sus numerosas publicaciones de calidad y proyectos de investigación en desarrollo, experiencia que Ariane y su equipo de investigación brasileño aprovechan con gran ilusión y esperanza para evaluar si los compuestos del café tienen actividad frente a las CMC y profundizaren los mecanismos implicados en cómo esta bebida puede ayudar en la prevención y lucha contra el cáncer.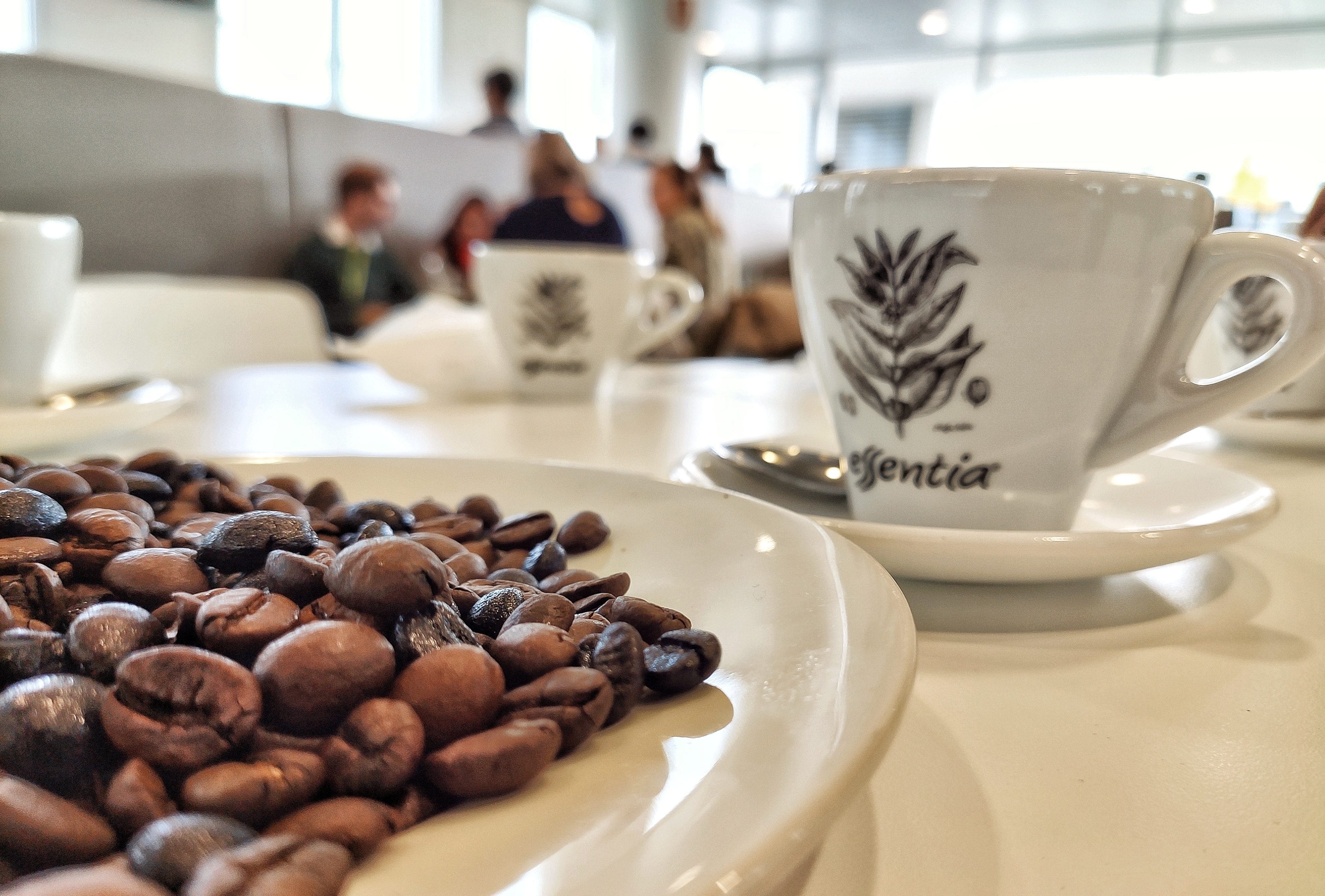 El consumo de café puede reducir el riesgo de padecer cáncer a nivel del tracto digestivo (oral, esofágico,gástrico y colorrectal) y, especialmente, cáncer de hígado.

Referencia bibliográfica:
Drinking for protection? Epidemiological and experimental evidence on the beneficial effects of coffee or major coffee compounds against gastrointestinal and liver carcinogenesis,
Romualdo GR, Rocha AB, Vinken M, Cogliati B, Moreno FS, Garcia MA, Barbisan LF
Food Res Int. 2019 Sep;123:567-589. doi: 10.1016/j.foodres.2019.05.029. Epub 2019 May 22.